In the world we are in today, data loss could occur at any time. When this happens, it means that you will have to start recovering every information that you deem essential all over again, a process that can be tedious and highly expensive. According to research, businesses that loss crucial data either find themselves in trouble with relevant authorities in their countries or they are forced to close shop.  
The good news is, any data loss can easily be recovered if you adopt a workable data recovery plan for your business. Whereas there are a host of data backup methods available, cloud backup is doubtlessly the giant in the room, and it is a highly recommended method that you need to adopt.
If the efficiency and security of your data are all you are looking for, cloud backup is the way to go. The benefits that you will draw from it are limitless. With it, storage space will be the least of your worries. Furthermore, it makes recovery super-easy, it is highly pocket-friendly, and most importantly, you can have access to it remotely regardless of the time of the day.
Are you looking for a good cloud backup service?
Now that you have decided to go to the cloud, you have made the right decision for your business. The challenge comes when choosing the right service for you. Even though there are hundreds of service providers in the modern market, not all of them are made equal.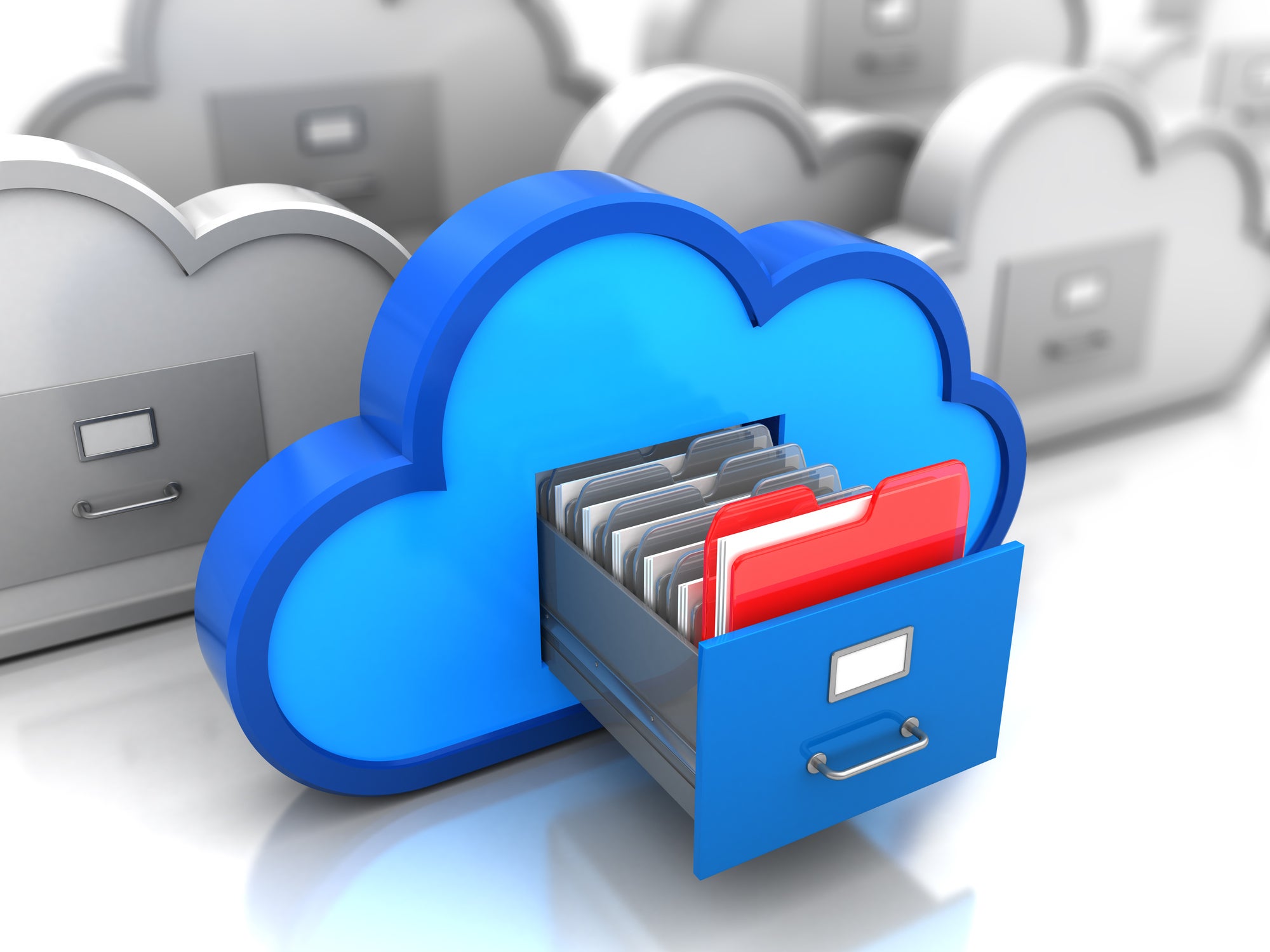 The biggest mistake you can make is to choose the first service you come across just because you have been promised heaven on earth. To get the best, you need to do your homework well. Below are some parameters that can help you a great deal in selecting the right service for you.
When a data disaster hits your business, you need to get back on your feet swiftly, or else you will lose you will lose the clients you have worked hard to get to your competitors. Therefore, you will need a data backup service that you can depend on regardless of what you are going through.
Ensure that you check the reliability rating of a data backup service before you decide to use it for your business. You can ask your friends, colleagues, or family members who have used the services before, and seek to understand their experiences with various service providers. This way, you will be able to select the one you feel will work best for you.
You can also check the reviews of multiple cloud-based data backup services in different review websites and choose one based on client and expert reviews.
The main reason why you want to backup crucial business data is because you want it to be secure. Honestly, you would better use another backup plan other than use a cloud-based one that will cause a security breach to your essential business information.
When choosing a cloud backup service, make sure it uses end-to-end encryption. Also, ensure that it doesn't present a 'backdoor' where third parties can get access to your data.
Some data backup services will give you hell whenever you want to back up your data. They will force you to wait for hours before you can gain direct access to your files. When choosing a service, make sure it corresponds to your Recovery Time Objectives (RTO) and Recovery Point Objectives (RPO), which will enhance a robust disaster recovery plan and improved performance in your business.
The fact that data recovery is of utmost importance to your business doesn't mean that you have to immerse yourself in a pool of debts or break your bank. There is no correlation between 'expensive' and 'quality.' Simply put, an expensive service does not always translate to quality service. Make sure you follow the ultimate rule of the thumb – go for the best that you can afford.
Luckily, there are a host of cost-effective cloud services such as ottomatik which ensure you always get the best while paying less.
Regardless of the service, you choose to use, managing your backup environment should be very easy and should eliminate any chances of presumptions that could lead to data loss. Choose a service with a simple dashboard, and which can be configured using a wizard. Despite being easy-to-use, the service should be strong enough to meet all your business needs.
The above parameters will help you choose a cloud-based service that will save your business when disaster hits. Eventually, you will gain a competitive edge over your competitors bearing in mind that when they are busy trying to figure out how to get their data back, you will be taking delight in an increased customer base and repeat business.