Located in the Kinnaur District of Himachal Pradesh, Sangla Valley or Baspa Valley starts at Karcham, where the Baspa River in the east joins Sutlej and ends at Chitkul. Located at a height of 8,858 feet and surrounded by lofty mountains and forested slopes, the valley is close to the Tibetan Border. Owing to its location in the Greater Himalayan Range, the place experiences a milder climate as compared to the plains.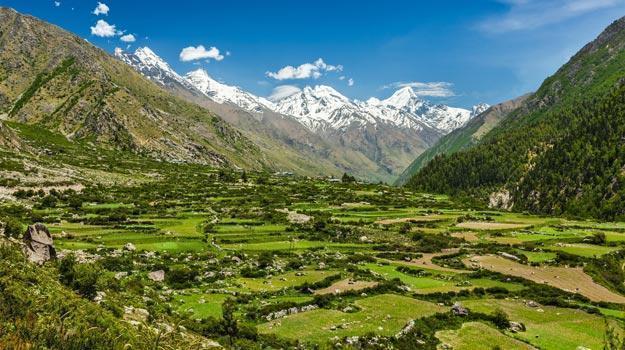 About Sangla Valley
Until 1989, outsiders could not enter Sangla without a permit from the Government of India. This is because of its close proximity to the Indo-Tibet Border. The word 'Sangla' means 'Pass of Light' in the Tibetan language. The houses and temples in the village are built in Kinnauri wood and stone style. The place celebrates its annual flower festival, Fulainch, with a great zeal.

Dominated by pine nut orchards, cherry trees, and apple trees, gazing the valley and its colourful trees is a sight to behold. The month of October marks the season of apples and many people grow them in their own farms.Flanked by thick forests of Himalayan cedar, birch, and spruce, Baspa River flows through the entire valley.With a serene location, beautiful temples, gompas, and friendly Kinnauriinhabitants, Sangla Valley is one of the most beautiful tourist destinations in Himachal tour packages.
How to Reach Sangla Valley?
Located at a distance of 238 km. from Sangla, Jubbarhatti Airport is the nearest airport. On the other hand, Bhuntar Airport at Kullu is the second nearest airport located at 242 km. located 194 km, from Sangla, Shimla Railway Station is the nearest station well connected to several cities. The HRTC runs frequent buses from Delhi, Haryana, and Chandigarh and nearby areas.

Best Time to Visit Sangla Valley
Winters are extremely cold here with heavy snowfall. The roads are prone to landslides, which can be dangerous. The summer months prove to be the best time to visit Sangla Valley. The region is a perfect summer retreat due to its pleasant weather. The period between September and October can also be a good time to visit. This can be a good time for outdoor camping and trekking.
Nearby Attractions in Sangla Valley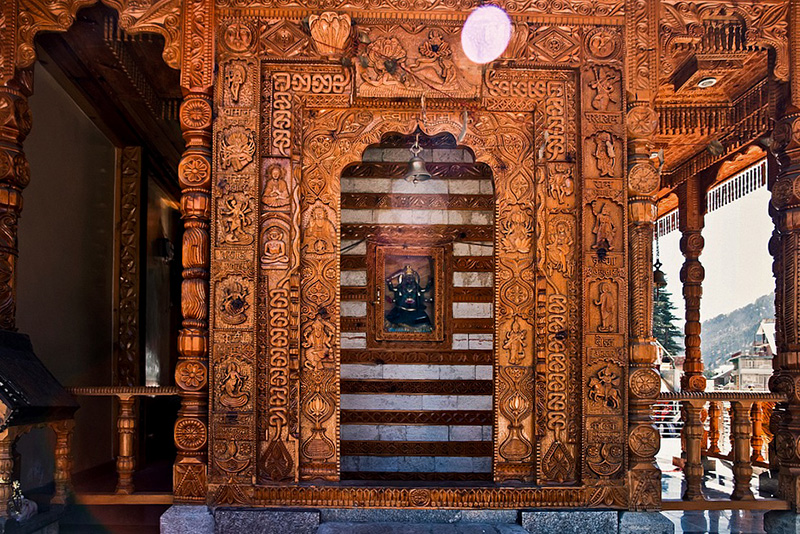 The major villages in the valley include Chitkul, Batseri, Rakcham, Themgarang, Chansu, Shong, Buraa, Sapni, Kilba, and KamruThe Ancient & Historic Village. Apart from the serene environs and the beautiful villages, Kamru Fort, Baspa River, Tibetan Wood carving Center, Bering Nag Temple, Buddhist Monastery, Trout Farm, Rupin Pass are some of the major attractions in Sangla. Moreover, the place offers an opportunity to the adventure lovers. From trekking, camping, rock climbing to rappelling and river crossing, Sangla has it all.


One of the most charming valleys in the Himachal tour packages, SanglaValley is a perfect getaway from the hustle bustle of city life.