Before you retire, you must develop a strong financial strategy. Do this with care, so that you can maintain your quality of life and pursue your passions while staying prepared for all financial situations. One way of doing this is focussing on periodic returns from your investments.
Take a look at 4 advantages that you can expect when you invest in options that offer periodic returns.
You can Create a Steady Source of Income
Apart from the corpus that you have saved for retirement, you must provide for a monthly sum that you can rely on to meet everyday expenses. When you opt for periodic payment investments, you can do this with ease. This helps you keep your savings untouched.
Why not use gains from your Employee Provident Fund and Public Provident Fund towards this goal? Reinvest them in instruments that offer periodic returns and stop your savings from depleting. Investing in non-cumulative FDs will guarantee you a monthly income.
Fixed Deposits are a safe option as they aren't linked to market fluctuations and offer assured returns. Besides, investing in FDs will offer greater returns as opposed to a conventional savings account. Bajaj Finance's (FD) Fixed Deposits allow you to invest as little as Rs.25,000 and earn an interest of up to 8.10%. Besides, you can benefit from a flexible tenor and doorstep services when you start an FD with Bajaj Finance.
You can Build an Emergency Fund
If you invest in several periodic payment schemes, you can use the returns from it for multiple purposes. Apart from using it to finance everyday expenses, you can also use it to create an emergency fund.
So, apart from catering to your monthly needs, you can use the periodic returns to build an emergency fund that will allow you to tackle unexpected expenses with equal ease. Adopting this approach will surely keep you well equipped to tackle any circumstance.

You can Enjoy Leisure Activities
With regular income coming your way, you can invest in your and your family's happiness. Whether it is travelling, learning a new skill, taking up a hobby such as gardening or redoing your home, these periodic returns will ensure that you have the financial flexibility to do whatever it is that you want to.
You can Avoid Cutting Corners
Without a monthly salary, it may seem imperative that you save as much as you can by trimming luxuries and comforts. But, if you have invested in several instruments that offer periodic returns, you will not feel the need to do this.
As long as you pick instruments that offer a higher rate of interest than the rate of inflation, you will have enough money to comfortably cater to expenses and sustain the quality of life that you were enjoying before you retired. This means that dining out or watching movies and plays can still be a part of your lifestyle.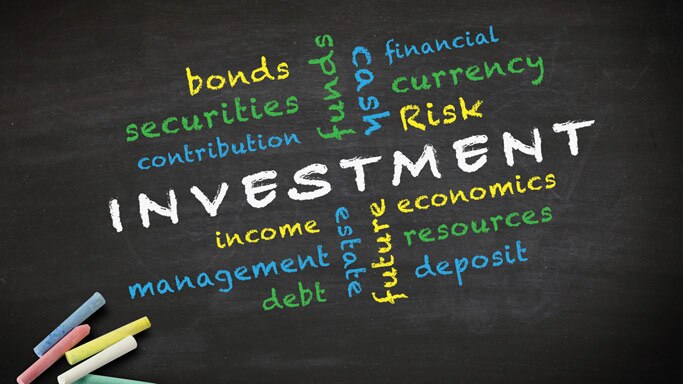 Investing in instruments that offer periodic payments can take care of all your financial needs after you retire. With the timely infusion of funds, you're sure to be able to take care of necessities as well as spring for luxuries such as a new car or a home renovation.
As long as you pick investment options that aren't linked to market fluctuations, you can banish the fear of losing money or not receiving your principal amount. So, take advantage of periodic gains and make the most of life after retirement!